B3AK closely monitors announcements by the Alaska Congressional Delegation, the White House, and cabinet departments for allocated funding coming to Alaska. This portal will be updated continually as new funding allocations are announced for FY22 and beyond.
We're not alone! Our work with Build Alaska's Future compliments other organizations' efforts to track federal investments in Alaska, such as the Alaska Municipal League and the Alaska Federation of Natives. Learn more about what each group offers and how we fill in the gaps below!
Grant Information and Support
The Alaska Municipal League has created a site to inform local governments about federal grant opportunities and support their applications. Visit their Alaska Federal Funding website for: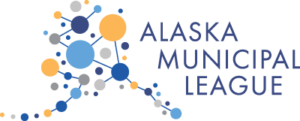 Tracking and Communicating Funding
Build Alaska's Future contextualizes key federal investments in Alaska and shares the stories with the general public. Use our interactive map to view funded projects across the state!
Tribal and ANC Opportunities